Week of mathematics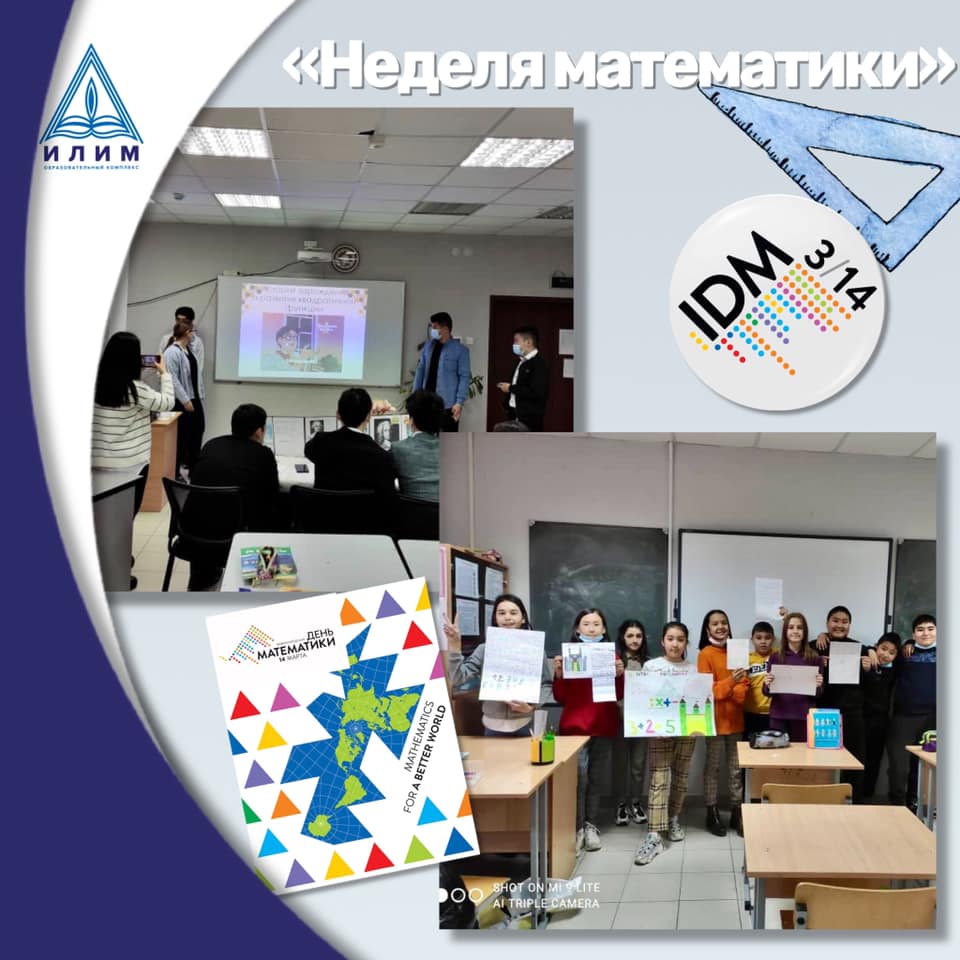 We would like to congratulate you on the International Day of Mathematics (IDM), which is celebrated all over the world.
The date of March 14 is already known as Pi Day! But why?
3/14 – It is a date, written in the month / day format, forms a familiar combination: π = 3.14 ... How interesting!
Ilimians learned even more informative and fascinating facts during the last week of mathematics, which took place in the "Ilim" EC.
Mathematics plays a central role in the effective management of medical, economic and social systems.
Our children became convinced that, being the common language of the planet, mathematics is the most important part of the cultural heritage of humanity. If you look closely, you can understand that mathematics surrounds us and is present in art, music and modern games...
Learning mathematics and applying it correctly plays an important role in promoting peace and social equality!