«Golden certificate»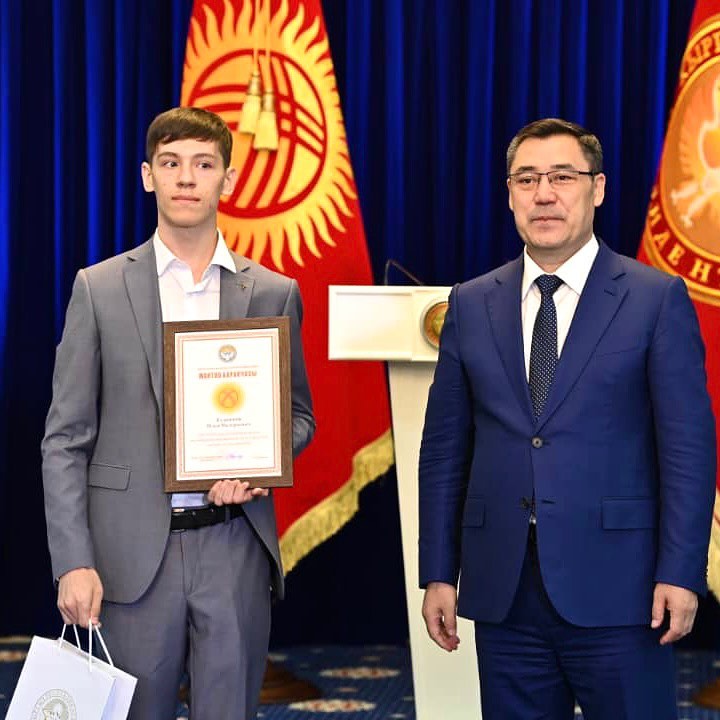 The face of Ilim is our successful graduates!
We try to create the necessary conditions for young leaders who achieve their goals and strive for new heights.
We want to share with you a wonderful event: the solemn presentation of the "gold certificate" to our graduate, Ilya Kudryashov, by the President of the Kyrgyz Republic Sadyr Zhaparov.
Ilya scored 224 points in GRT, having received the opportunity to study at any university in our country. But he entered several universities in Europe and chose the University of Birmingham, UK.
We are very proud and pleased with the success of our graduate!